D.M. Plant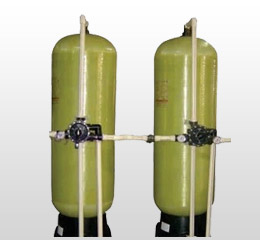 Demineralized water, mineral ions such as cations of sodium, calcium, iron, copper, etc and anions such as chloride, sulphate, nitrate, etc are common ions present in water. Deionization is a physical process which uses specially-manufactured ion exchange resins which provides ion exchange site for the replacement of the mineral salts in water with water forming H+ and OH- ions. Because the majority of water impurities are dissolved salts, deionization produces a high purity water that is generally similar to distilled water, and this process is quick and without scale buildup.
Applications:
Food Industry
Pharmaceutical industry
Automobile laboratory
Power Plant
Oil & Gas sector
Chemical Industries
Textile Industries, etc.